Modern Cloth Overnight Nappy
A disposable nappy takes 400 years to completely break down in landfill. Switch to chemical-free cloth.
Modern Cloth Overnight Nappy is made with a layer of bamboo charcoal as the inner layer of the outer shell and come with a 5 layered bamboo charcoal insert, designed to draw wetness away from babies skin, keeping them dry for the night. One-size and fully adjustable to fit newborn to toddler (approx 3-15kg). The outer shell of the modern cloth overnight nappy is a soft and smooth waterproof Polyurethane Laminate layer with a soft bamboo charcoal inner layer with an inside pocket for the removable insert. Modern cloth overnight nappy is absorbent thanks to the insert and soaks up liquids, leaving the inner layer nice and dry against bubs skin. 
Easy to use, simply place the insert inside of the pocket, put the modern cloth overnight nappy on baby and use the snaps to fasten to the correct size. Covers can be used for up to 2-3 nappy changes (as long as baby has not poo'd) for an economical nappy system.
Nappy should be firm around the waist and legs but not too tight; the nappy should not leave marks on the skin. Inserts should be washed 3-4 times before use to ensure maximum absorbency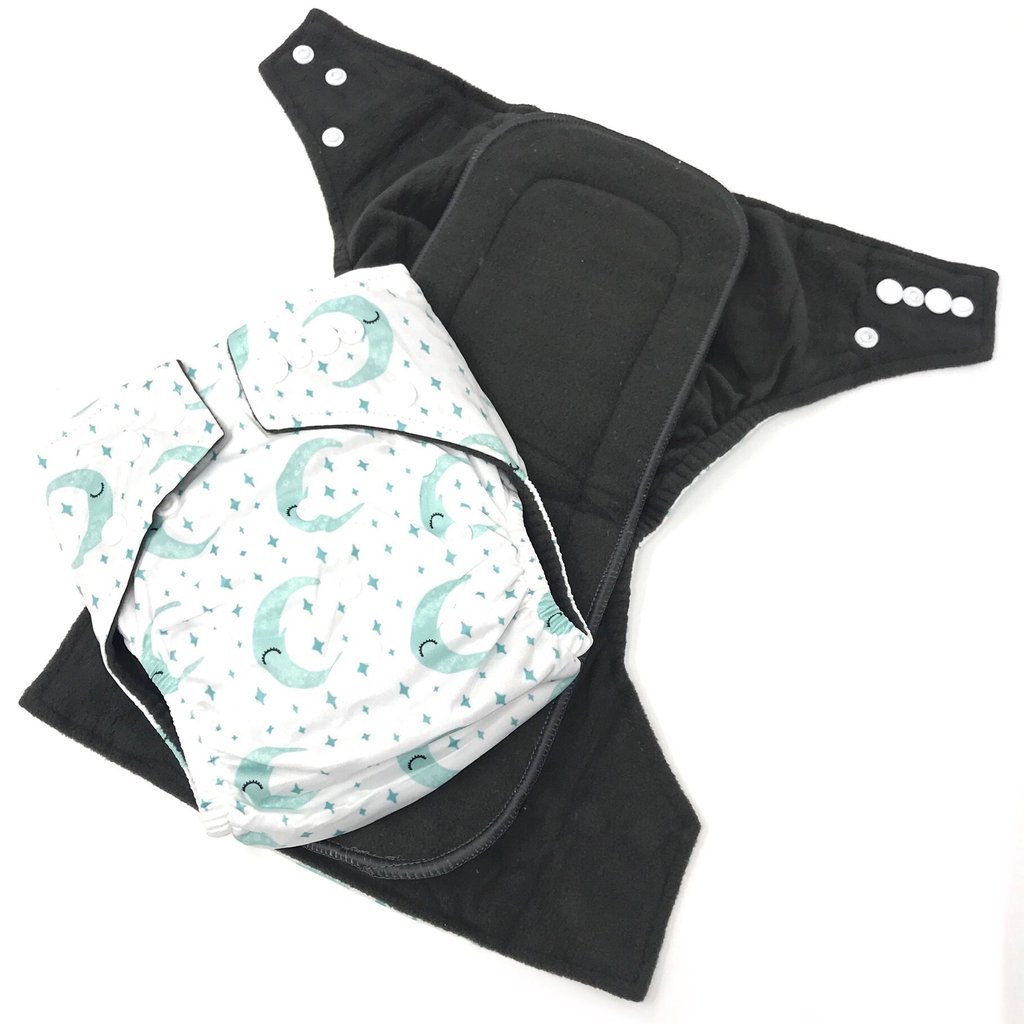 Parents have been using cloth nappies for centuries; the wearing and washing process of reusable nappies does not need to be over complicated.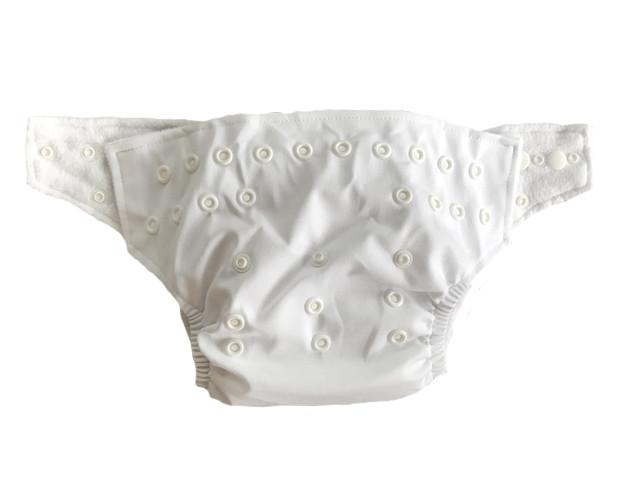 Designed and created with simplicity but effectiveness in mind. High quality fabrics and materials which have been ethically sourced and made.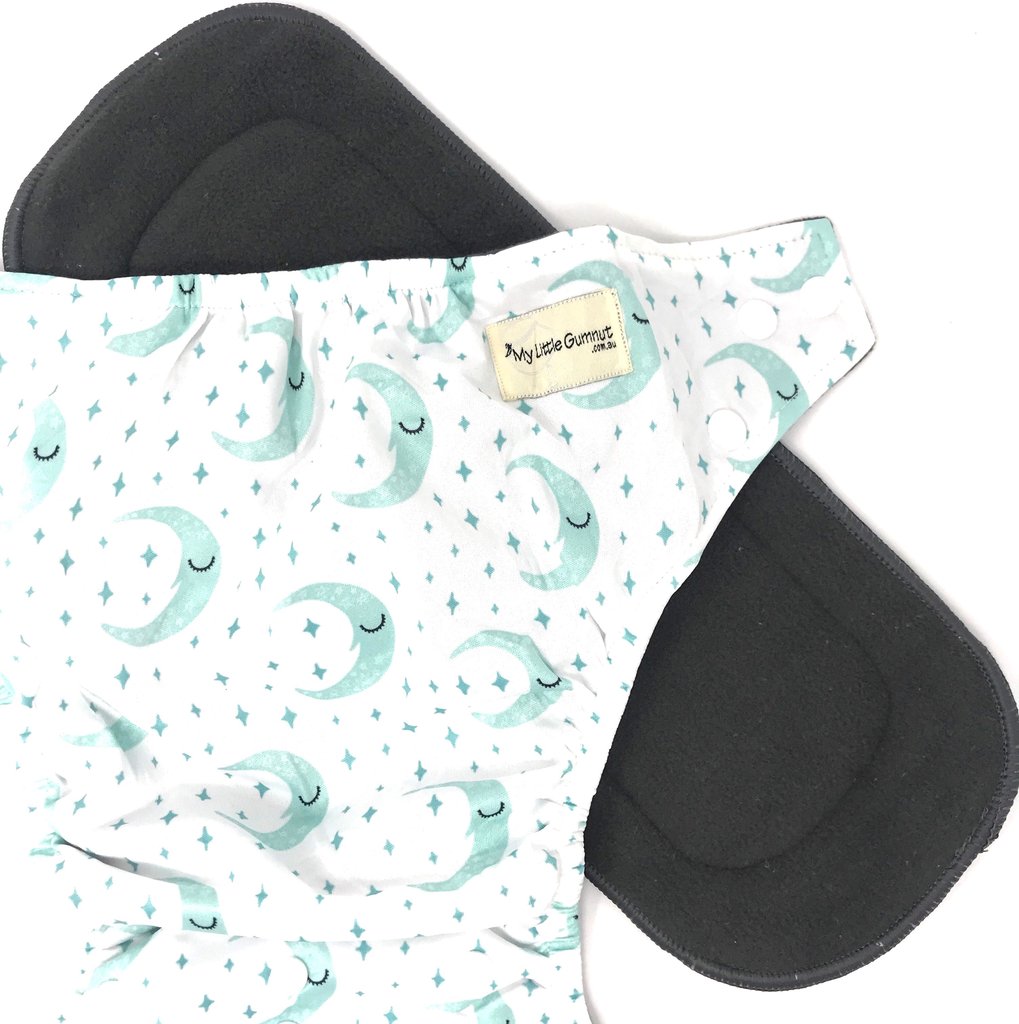 Specially designed for Nighttime use when additional absorbancy is required. Specifically designed with comfort, ease of use and effectiveness.
Others Also Purchased...
Sensory and Fidget Ball 2 Pack
$29.95
BUY IT NOW
Cuddle Soother Baby Security Blanket
$24.95
BUY IT NOW
Subscribe to our newsletter
Promotions, product updates, and best offers. Directly to your inbox.