Hooded Baby Bath Towel
No dyes. No bleach. No chemicals. 100% hypoallergenic.
A premium hooded baby bath towel made with a soft rib binding to keep baby warm while drying after bath time. This hooded baby bath towel is super soft and super absorbent and a generous size of 85 x 85cm. No more struggling with a slightly-too-small-towel ever again.
You won't find dyes, bleaches, or chemicals
 in Fibre for Good products. For more info click 
HERE
.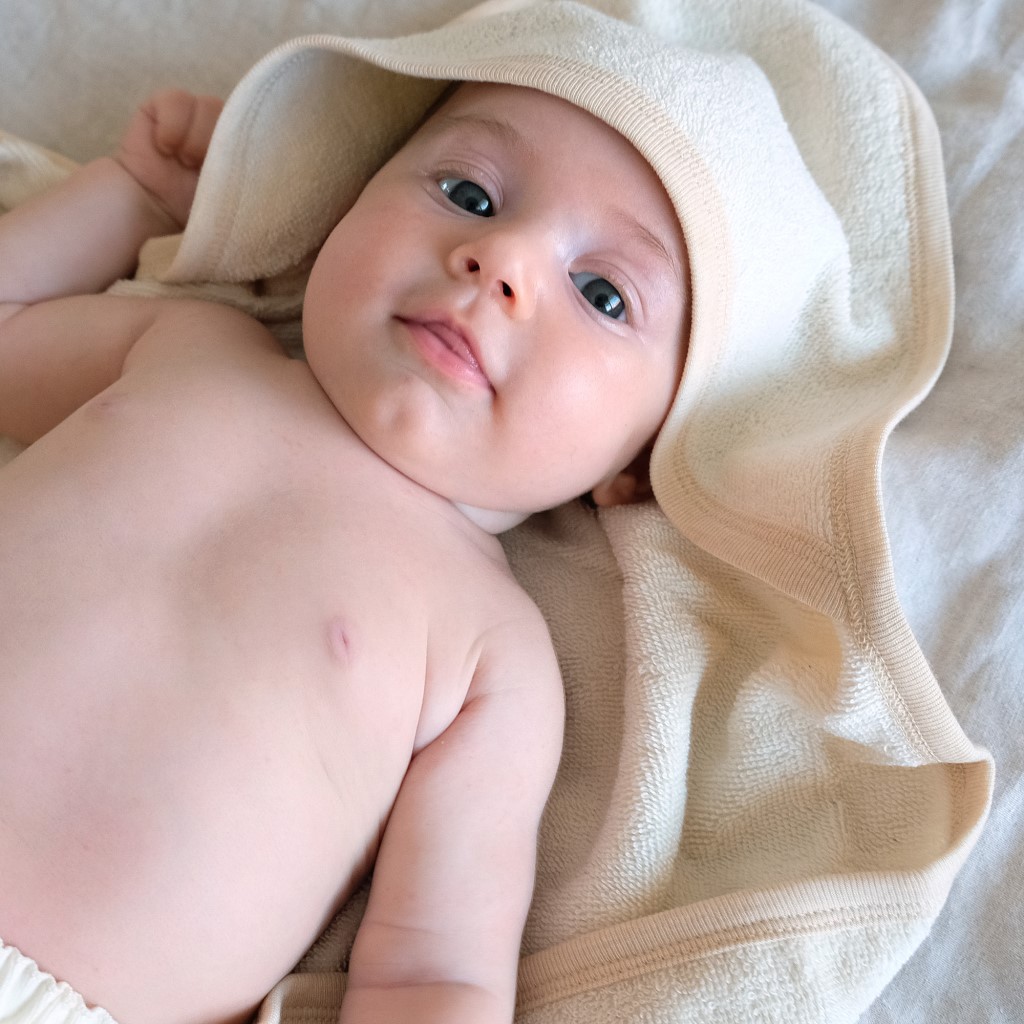 3426 Litres of water were saved producing this garment compared to a commercially produced garment.
Others Also Purchased...
Baby Eczema Moisturiser
$24.95
BUY IT NOW
Printed Baby Swaddle
$36.95
BUY IT NOW
Subscribe to our newsletter
Promotions, product updates, and best offers. Directly to your inbox.